projects
wide world of sport
Basil Sellers Art Prize 5
The Ian Potter Museum of Art
19.07.2016 - 06.11.2016
wide world of sport is my work for the Basil Sellers Art Prize 5. It is part of my neighbourhood, a project that seeks to study the particular area of Brunswick where I have lived and worked for the past 15 years. I have developed a unique, detailed, contemporary mixed media work that continues my preoccupation with investigating and revealing connections between the natural and urban landscape by mapping the sports grounds between my studio and the Ian Potter Museum of Art.
In this relatively small area, which includes Royal and Princes Parks and the University of Melbourne, people can participate in golf, cricket, football, athletics, hockey, tennis, netball, swimming, soccer, lawnbowls, squash and lacrosse. During the year, the landscape is modified to accommodate the seasons and specific sports. I am interested in mapping the area to reveal these relationships and connections within the physical landscape.
wide world of sport offers a new reading and understanding of the importance and impact of sport in my neighbourhood by revealing our use of recreational space in the landscape.
my interview on wide world of sport - link
wide world of sport
3m x 3m in 5 parts
cotton, powder-coated steel, mdf shelves
2015 - 16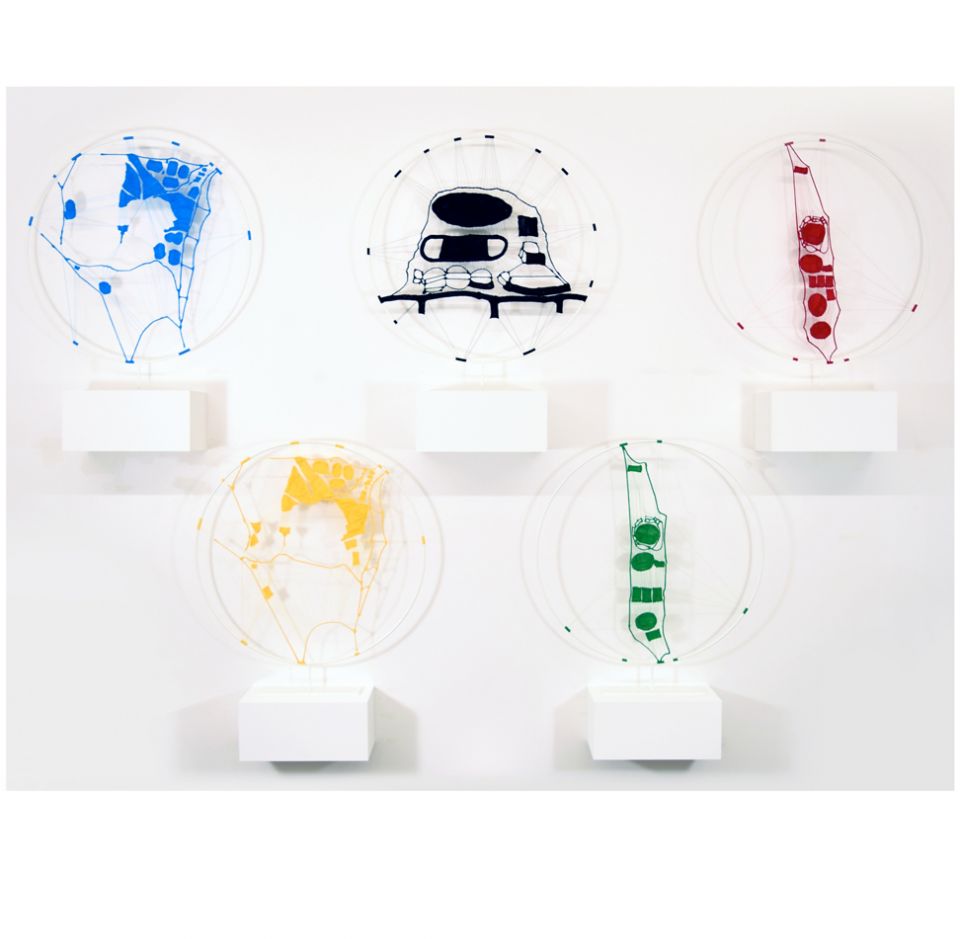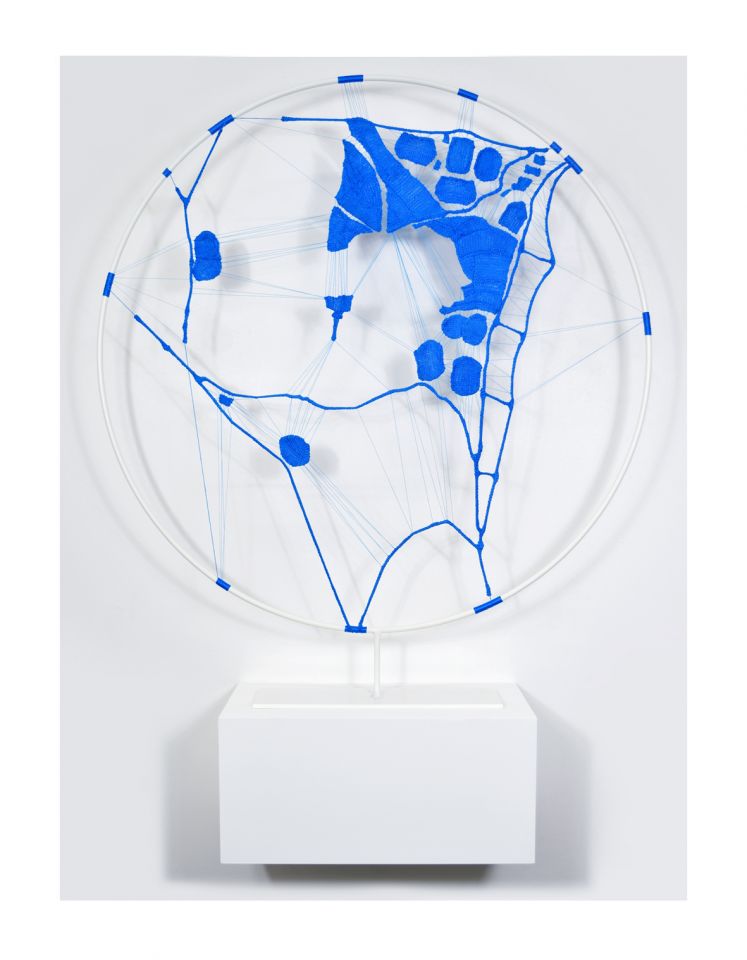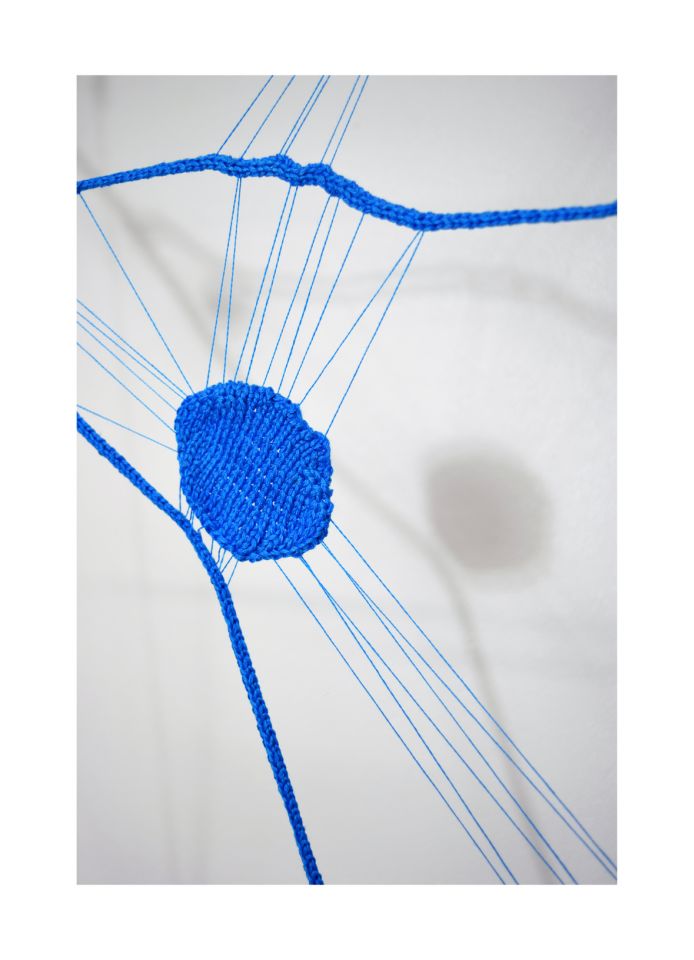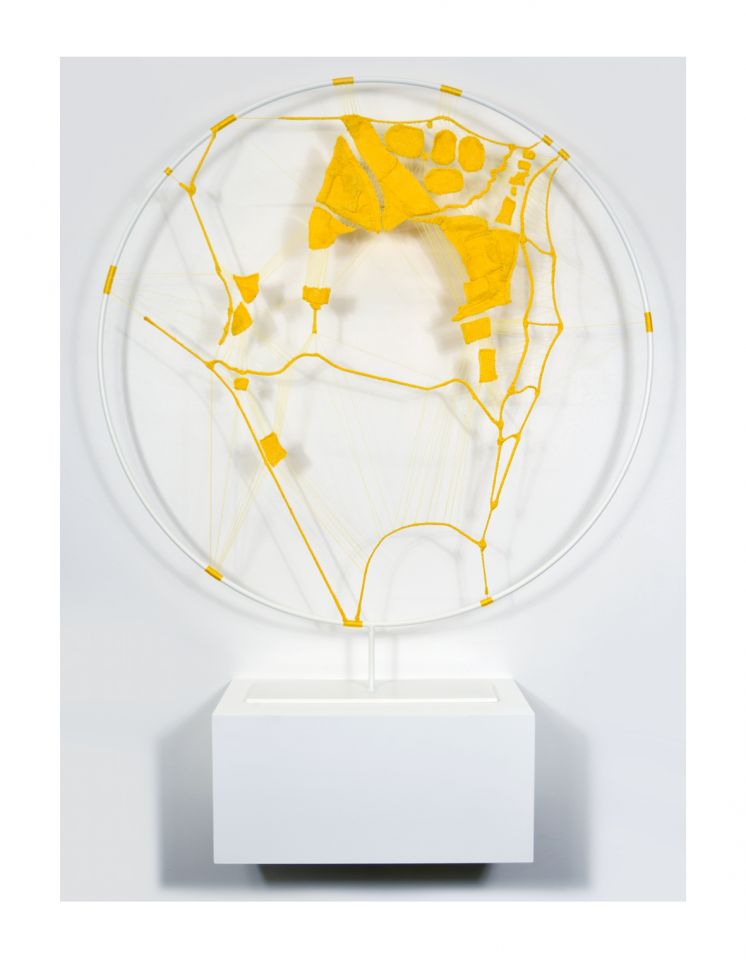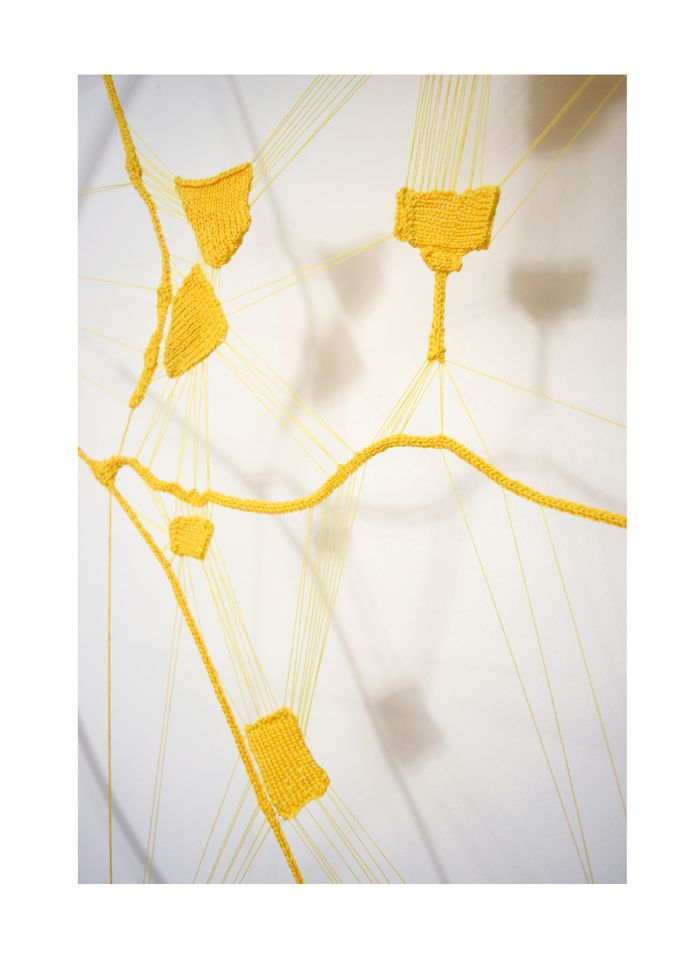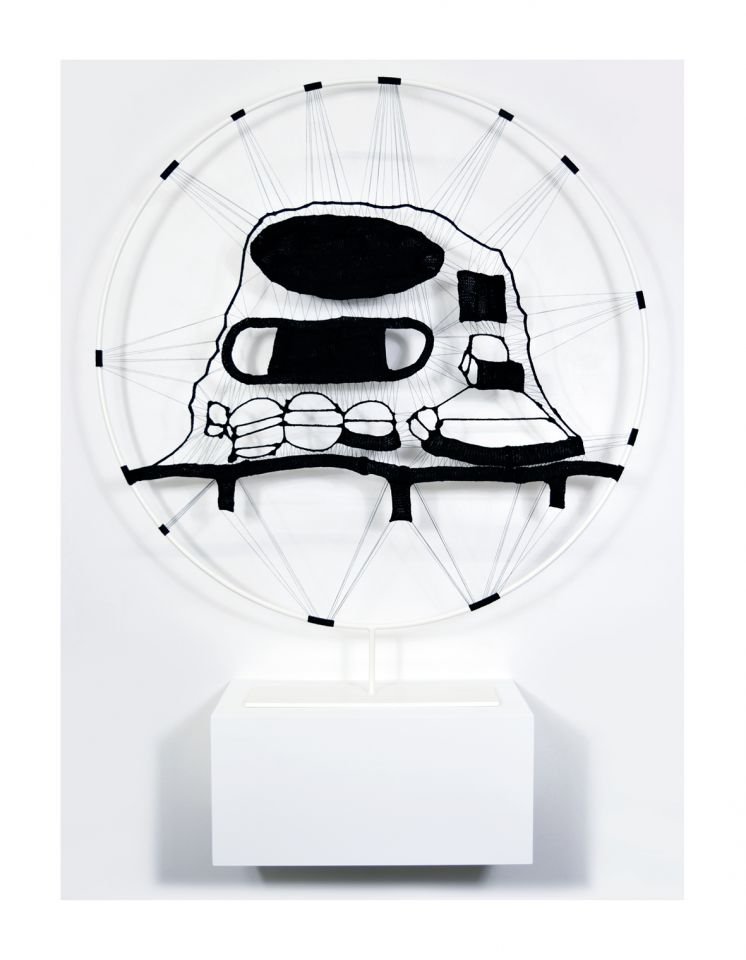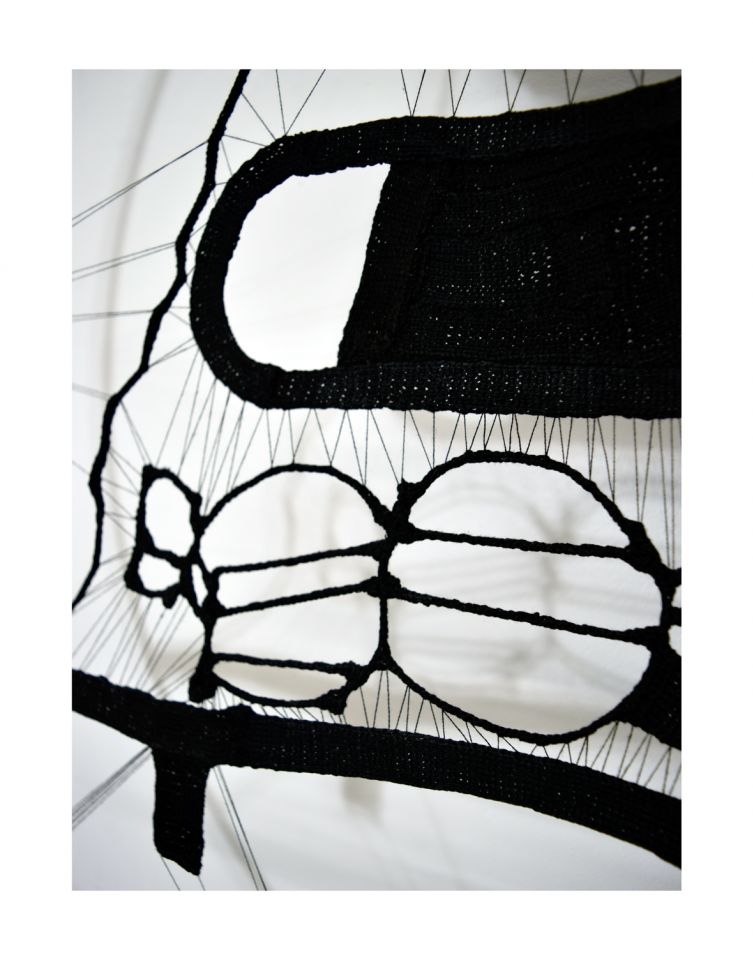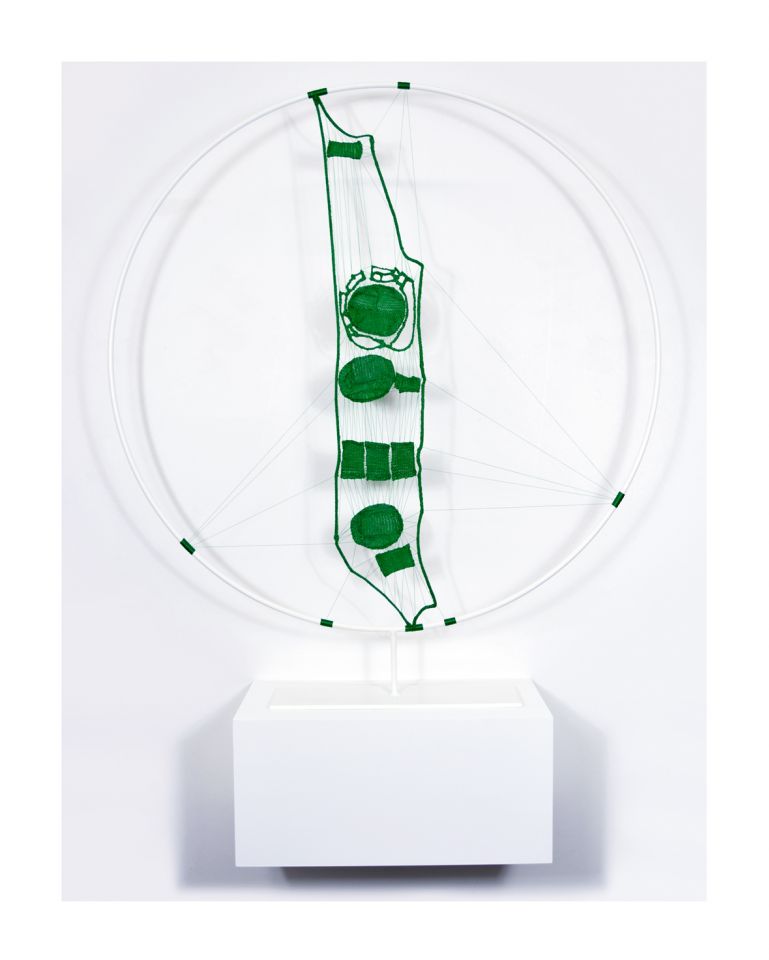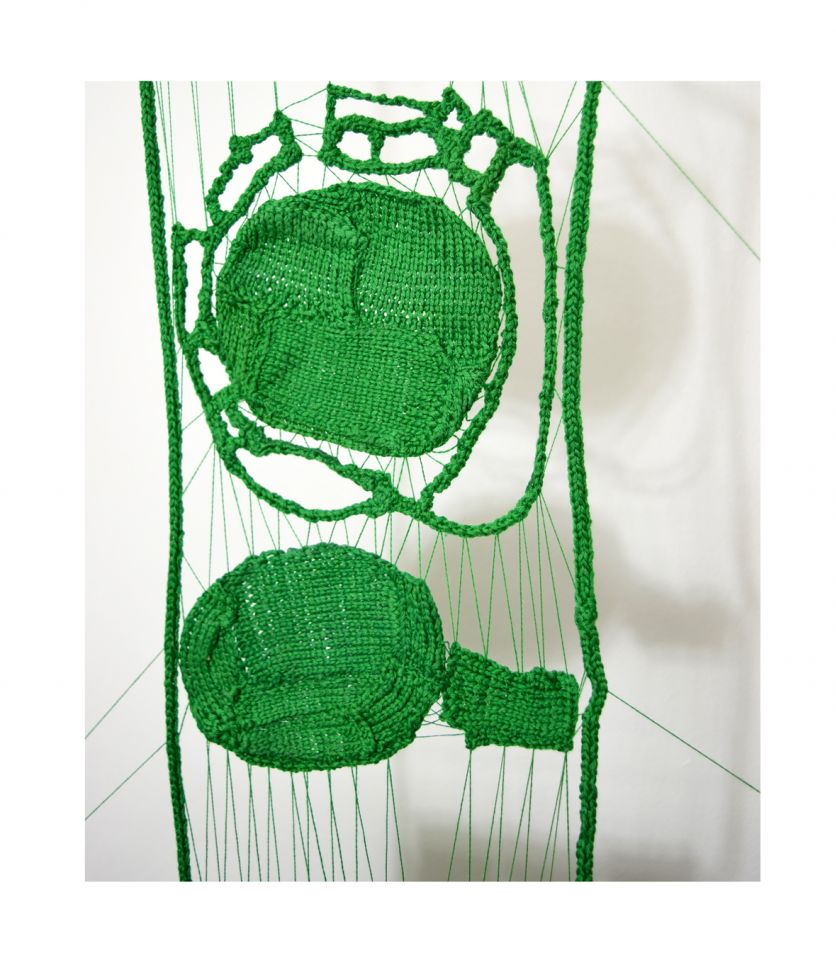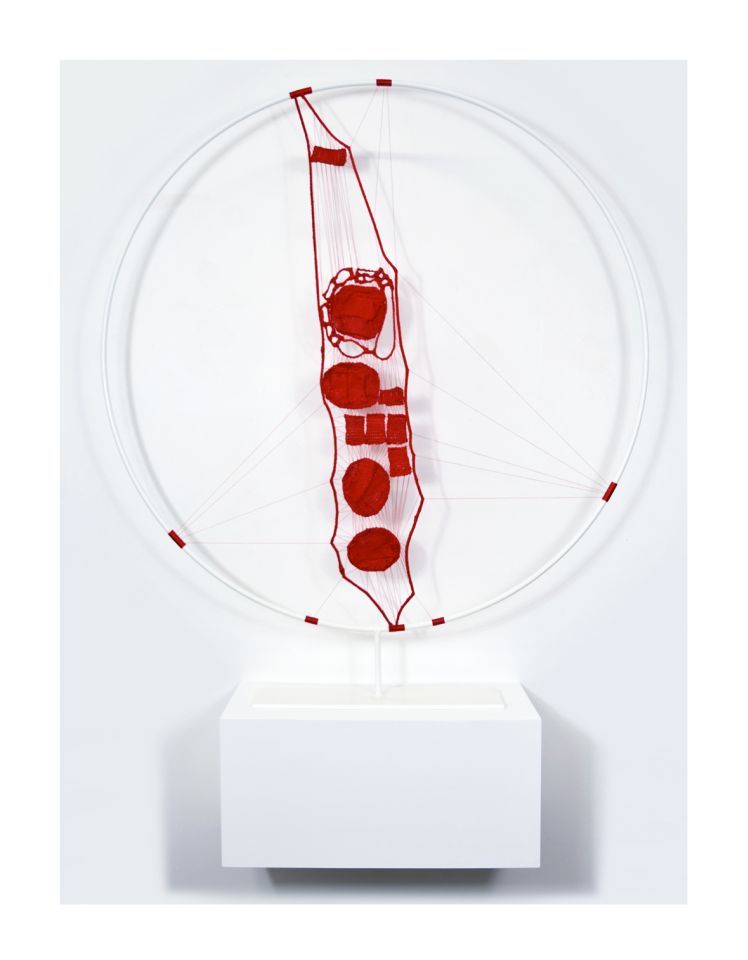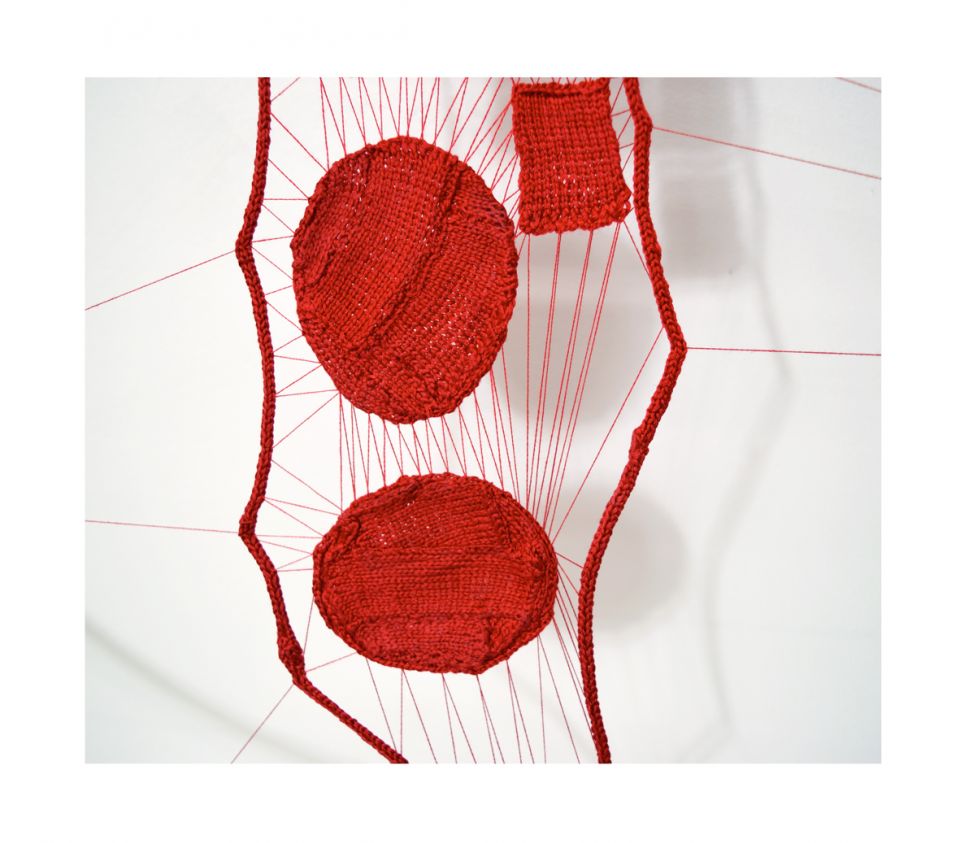 Catalogue essay by Samantha Comte, Curator at The Ian Potter Museum of Art
wide world of sport
Dana Harris works predominantly in textiles, drawing and installation, and makes work based on rigorous investigations of particular environments. For the Basil Sellers Art Prize 5, she explores a part of Melbourne's inner-suburbia that is transformed through the year as a stage for various sports and forms of recreation.
Comprising five sculptural 'drawings', Wide World of Sport (2016) engages with the artist's immediate environs – the territory between her Brunswick studio and the Ian Potter Museum of Art, in Parkville. Harris discovered that in this relatively small area there are three large sportsgrounds: Royal Park, Princes Park and Melbourne University Sports. These sport and recreational facilities offer a huge variety of activity, including golf, cricket, football, athletics, hockey, tennis, netball, swimming, soccer, lawn bowls, squash and lacrosse, and they are shared by amateur and professional teams alike.
Having charted these three spaces over the course of a year, Harris has created five maps. The maps of Royal Park and Princes Park reveal subtle changes in the grounds' structure between winter and summer as they adapt to the seasons, while Melbourne University Sports remains the same year-round, with clearly marked permanent structures – an athletics track, a pool, an oval and tennis courts.
Harris's five maps are knitted onto circular metal frames using delicate embroidery cotton. They sit on shelves mounted on a white wall, three in a row at the top and two below. The circles are not interlaced, but they are the same colour, and in the formation of the Olympic rings. Harris has chosen this very recognisable symbol to suggest the interconnectedness of local communities to the wider world of sport, as well as the way in which communities unite around sport. Colour is used symbolically in the Olympic rings to represent the national flags of the countries competing in the Games. Harris uses colour as a tool to depict the changing seasons and landscape: Royal Park in summer is blue and in winter yellow; Melbourne University Sports year-round is black; and Princes Park is green in winter and in summer red.
While maps and charts show different features and views of the Earth, they are also tools to better understand people and cultures. In Wide World of Sport, Harris creates delicately crafted maps to investigate the community's use of recreational landscapes. Her work reveals community engagement in many sports at all levels of skill and professionalism, offering a new reading of the importance and impact of sport in her neighbourhood and on the local landscape. Knitting allows Harris to explore how we alter the landscape in subtle ways and how these landscapes simultaneously hold impressions of their communities. In each sculptural drawing, she combines an aerial view that clearly marks out the key spaces and elements with a more intimate view of the landscape in the focused hand-crafted surfaces.
These delicate and complex pieces provide a fresh way of understanding the local community in inner Melbourne, as well as the ways in which the landscape adapts to the seasonal rhythms of life.